Tips on Buying Foreclosed Homes
These tips on buying foreclosed homes will make the process easier. Searching for any new home can be stressful. Buyers in the foreclosure market, expect to find a great deal on an amazing house. However, without knowledge of the process, buying (or attempting to buy) a foreclosed home can lead to far more heartache than happiness. A buyer must go into this process with a little extra knowledge, and a little more long-term vision. Here are tips on buying foreclosed homes.
What is a foreclosure?
A foreclosure happens when a home buyer stops making their mortgage payments. Usually after a period of 3-4 months past due, a bank will file foreclosure paperwork. The homeowner is then forced to leave the property and the bank takes possession of the home. A foreclosed property is then listed as an REO (real estate owner) property for sale directly by the bank.
Reasons for Foreclosure
Fired from a job
Medical conditions where homeowner is unable to earn an income
Unemployed
Loss of income
Large debt and other bills overwhelming the homeowner
Divorce and other legal issues
Unable to pay HOA dues
Pre-foreclosure
A pre-foreclosure is still owned by the homeowner. They're typically late by 90 days or more on their mortgage, and they expect to be foreclosed on soon. A pre-foreclosure is not necessarily a short sale.
Short sales
A short sale's owner has asked their lender to accept less than what is owed on the mortgage in order to sell the house. Short sales can be very different than other real estate transactions. If you submit an offer on a short sale, the owner then takes your offer to the bank to find out if they're willing to accept the sale.
It can take many months to find out if your offer is accepted. This scares off many potential buyers because most people don't have the luxury of waiting for approval.
5 Key considerations
Foreclosures are sold as-is
A loan approval letter should be your first step
Know your budget
Find a trusted real estate agent to negotiate (as a buyer, you don't pay the agent's commission)
Know the neighborhood and what comparable homes have sold for recently
Loan approval comes first
Foreclosed homes are also called REO, real estate owned. The bank owns the property. However, the same bank that's selling the home will not finance the buyer's purchase. You will need to have financing in place before making an offer to purchase.
Find a lender and get a pre-approval letter before shopping for foreclosure properties. Having a pre-approval letter tells the bank that you're a serious buyer. After all, most foreclosed properties do not sit on the market for long.
Get pre-approved for a mortgage loan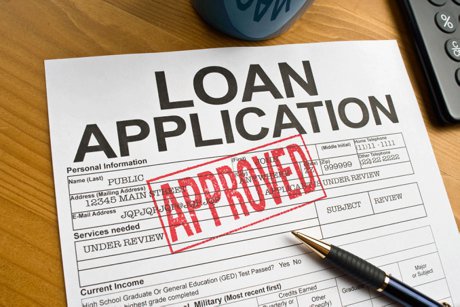 Your Realtor is your best tool
Bank-owned homes usually move fast. Your agent may have insight into deals not yet on the market too. Your agent should understand what you're looking for and your budget. This gives you a greater chance of closing on the home you want and can afford.
Foreclosed homes are sold "as-is"
Any foreclosed property is sold as-is. This is often forgotten in the buying process. Damage may not be obvious to you. A thorough, qualified inspector is essential and may prevent the purchase of a home that will cost far too much to repair to be worth the purchase.
Check the landscaping
Poor upkeep of landscaping can tell you about how long the house has been vacant. This may be far longer than the time the home has been on the market. Vacant homes break down and erode much quicker than ones being occupied.
Homes that sit vacant for long periods of time deteriorate quickly. Check all water pipes to be sure they're functional with no leaks. Leaks can cause mold to grow and cause major damage to the property. In cooler climates, a home that sits over the winter without being winterized can be a nightmare to repair. You'll not be able to see the broken pipes until you have an inspection, or you turn on the water and find yourself in a flooded house.
Check out the neighborhood
The area the home is in is just as important as the house itself. You must live with the people around you and they will affect the value of your home in the future.
Pay attention to what is near the neighborhood, what businesses are around, and how many other homes are for sale. Do you want to live near the tracks if a train toots its horn at 3 a.m.? If the neighborhood isn't where you want to be, the price of the house doesn't matter.
Your budget is more than just a mortgage
Almost all foreclosures will need some sort of repair to them. When figuring out a budget it is imperative that it includes a professional inspection (before buying the home), expected repairs, and some wiggle room for the unexpected issues.
A home inspection is a must for anyone looking to purchase a foreclosed property. An inspector has technical expertise and can point out the deficiencies in the home. Many offer warranties on their work.
Buyers can take care of the little things themselves and on their own time. The issues may not change your mind on buying the house, but it will give you an idea of expenses that will come along with it in the future.
On foreclosures, expect to have some minor plumbing issues, heating and air conditioning systems will need to be serviced or repaired, watch closely for roof leaks. The key to a successful budget is allotting enough money to repairs so you don't find yourself struggling in an emergent situation.
Search comparable home prices
A comparable house is one that has sold in the area, about the same size, and not listed as a foreclosure. Searching these closed listings gives a ballpark value of your home, not just what the bank is asking. There is not much room to negotiate on the price of a house listed on the foreclosed market, and not all of them are a good value.
The list price is close to the bank's bottom line for the property. They aren't going to deduct price for repairs, the neighborhood, or much of anything else. Doing research on comparable homes tells the buyer if they are getting a good deal based on condition and location, or if they should take a pass.
Home buying doesn't have to be stressful, buying a foreclosed home should not be a regret. Doing a little bit of research, combined with a good Realtor, and inspector can make all the difference in the world.
Foreclosed listings are bought because they are a great less expensive option for home buyers. Doing it the right way, with the right long-term vision, makes for a happy home.
Buy a HUD home
A HUD home is a property that was foreclosed and had a Government backed mortgage, such as an FHA loan. HUD homes are listed on the HUD home store website. You can search the site and find all available properties in your area.
Your Realtor will place your bids on the site just as they make an offer on any home. There are some great deals to be found on HUD homes, but you need to act quickly as these properties move fast. Pre-approval letter is required to bid if you require a mortgage.
We hope these tips for buying foreclosed homes is helpful. As Blogger for Treasure Coast Insider, Mona Leonard's local expertise keeps buyers informed about the real estate market. Please call her with any questions at 772.530.6131