Buying a Home in the Stuart FL Area
Buying a home in the Stuart FL area can be a daunting undertaking. With the right preparation, your home buying experience can be smooth sailing and even fun with the right information and assistance. Schedule your free consultation today with the Mona Leonard Group. We'll walk you through the entire process and get you in a strong negotiating position. Buying a home in the Stuart FL area can be easy and stress free with the right Realtor.
Home Buying Can Be Easy
As your real estate consultants, we can help streamline the process of buying, making it easier for you. We're Top Pro Negotiators and aligned with top professionals in the industry to successfully assist you in making an offer for purchase. Correctly valuing properties is what we do best. When you know what a property is worth in today's market, you can negotiate a better purchase price.
Questions To Consider
Are there any other areas you're interested in other than this area?
What's important to you about this area?
How long have you been looking for a home?
Have you seen any homes that you like... can you describe them?
How soon would you like to move in?
Do you need to sell an existing home to buy the next one?
Are you working with other real estate agents?
What price range are you considering?
How many bedrooms and baths do you want in your new home?
What other features are you looking for in your new home?
Have you determined how much you want to put down if you're getting a loan?
What's the maximum monthly payment you'd like to have?
Are there any other people who need to see the home before you make a decision to buy?
How many homes will you need to see before you make a decision to buy?
If we see the right home, are you ready to make a decision today? (If not, why not?)
If we don't find the right home now, how quickly will we be able to reach you if we find the right one?
Are there any other questions or concerns you have about buying a home?
Interest Rates Over Time
Interests rates over time have averaged over 8% for home mortgages. Keep in mind, there has never been a decline in real estate values for ANY given 10 year period in history. That means equity builds over time and if rates come down at time after you purchase, refinancing is always an option. Don't be interest rate shy. Weigh all the pros and cons of home ownership including the tax write offs for mortgage interest and taxes!
Will You Be Selling When You Buy? Receive and Instant Home Value Here
Of course, realize, there are a lot of online valuation tools and nothing takes the place of having a professional evaluate and complete a relevant property market analysis.
For A More In-Depth Valuation Consultation, Call Us At 772-530-6131
More about what to prepare for when buying a home...
Paperwork And Vendors
Once an offer has been accepted, we facilitate the process to transact the closing. By working closely with mortgage brokers, title and escrow companies, home inspectors, appraisers, attorneys, accountants, moving and home warranty companies, we provide the best service possible. Making it look easy for you means we've succeeded in helping you achieve your real estate goals and made the experience a pleasant one.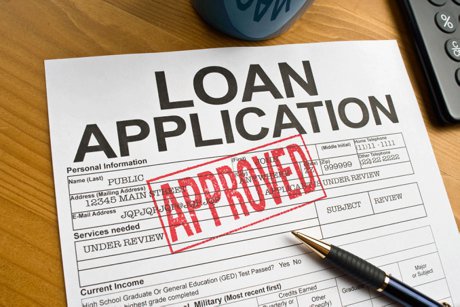 Curious about what's happening in your Treasure Coast neighborhood?
Create a custom market report to see what's active, under contract, and sold in the neighborhoods that interest you. If you want to sell or refinance your your current home Get an INSTANT property valuation now!
To find out how we can save you money through the buying process today to request our Buyer's Guide.
Here's how confident we are about helping you. Check out what we guarantee!
Free Buyer Consultation
We have proven strategies to help get you the home you want at the price you want. When buying a home in the Stuart Fl area, narrowing your search before viewing properties, helps make the process easier and less stressful. Helping you make a qualified offer, at the best possible price, is our specialty. You'll have expert knowledge of the market, values and strategies to create a successful offer and purchase!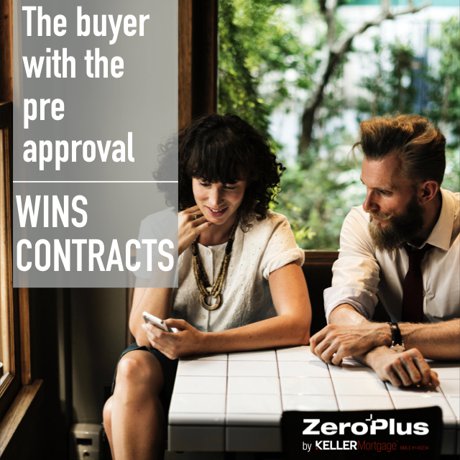 Buyer Agency Agreement
We work hard to help our clients achieve their real estate goals. If, however, you're not completely satisfied with the services we provide, you may cancel our agreement at any time and for any reason.
New Listing Notifications
We're about putting buyers and sellers together to transact great real estate business. We'll search all day, every day and guarantee you'll receive accurate, new listings daily.
Faster Listings, More Listings, Accurate Listings
Our site allows you to search for homes just like a Realtor! We'll set you up on exactly what you're looking for to make home shopping fast, efficient and thorough.
Buyer's Fee Waived
Once we help you find your home, as long as it's listed on the MLS, all buyer fees are waived. Our services are 100% free to you, our buyer.*
Vendor Referral Program
New to the area? Busy with kids, work and moving? We are your resource for every type of vendor imaginable. From real estate attorneys to handymen, we have a vendor database with many in each category to choose from. They're reputable, trustworthy people you may need or want during and after the time of your home purchase.
Happy Customers
John and Connie wanted to move from Nevada and find their forever home on the Treasure Coast. Although they lived in a beautiful area of Nevada, John wanted to be near his roots. He was born in Okeechobee. He said, "I need to be where it's green."
So we began looking at properties and getting inspectors, pool vendors, roofers, dock builders and others to look at properties they were interested in.
Now, they live on the wide Indian River and love ❤ their new home. We love helping buyers and sellers with their real estate goals and we make sure every detail is addressed. Here's what they had to say about our services.
Financial Resources
If you'll be getting a mortgage, a professional can help you through the process of lender pre-approval requirements. Some of our preferred lenders can save you thousands at closing. There's no obligation to use someone we introduce you to. We hope you'll see the benefits for yourself when buying a home in the Stuart FL area.
Here's a quick list of items you'll need to share with at least one lender to determine whether you're qualified to borrow money.
Loan Application Requirements
Here's a List of items you'll need to gather when speaking with a lender.
Pay stubs for the last thirty days
W2's and/or 1099's for the last two years
Tax returns for the last 2 years and YTD profit and loss (self-employed)
All bank statements for the last two months
Social Security, disability income and/or pension award letter
401k and retirement statements from all accounts
Color copy of driver's license, Social Security card and/or green card, or military ID
Mortgage statements, tax bill, and copy of homeowners insurance for any properties currently owned
Copy of DD214 (VA loans only)
For US military other documents may be required
More Things To Consider
There are so many moving parts to buying and selling real estate. Here are some more things you'll want to consider when planning a home purchase. Buying a home in the Stuart FL area should be well planned in order to execute the transaction in a satisfactory way for all stakeholders.
Property Taxes And Tax Estimators
When buying property, the amount you'll pay to local government in property taxes. If you're within city limits, you'll pay city and county taxes. Many people confuse the current taxes on a property with what will be paid when purchasing. This incorrect thinking can cause severe sticker shock when the buyer gets the statement showing costs at closing. This document is required by law, yet it's received 3 days before closing.
Wouldn't you rather know now what you may pay in taxes on a particular property?
Click for Martin County's Tax Estimator
Click for St. Lucie County's Tax Estimator
Click for Palm Beach County's Tax Estimator
Click for Indian River County's Tax Estimator
Homestead Exemption
On a more positive note, after you purchase, if you'll be living in the property, you can claim homestead exemption in the state of Florida. New homeowners must apply for homestead before Mar 1 following the year of purchase. Your homestead is also "portable." You take it with you if you're selling when you buy.
If you will be selling a home when you buy, call us for a free in-home comparative market analysis to value your home and give you tips and strategies to get the most for your current residence. In the meantime, for a Quick, Free estimate, go to StuartHousesForSale.com/cma
6 Things Buyers Must Do Before Closing
Keep this list handy to know you've done what you need to in order to close the transaction.
1. Get all contingencies squared away
Most purchase agreements have contingencies - things that buyers must do before the transaction is official. These are the most common contingencies:
Home Inspection Contingency: This gives buyers the right to have the home professionally inspected. If something is wrong, you can request it be fixed or you can back out of the sale, or negotiate a value for the repairs, effectively reducing the purchase price. It's rarely advisable to waive an inspection contingency. Although the average home inspection costs $300 to $500, it's a drop in the bucket considering the costly home issues you might uncover.
Appraisal Contingency: With this contingency, a third party hired by your mortgage lender evaluates the fair market value of the home. If the appraised value is less than the sale price (or whatever amount you have put in the contingency), the contingency enables you to back out of the transaction without forfeiting your earnest money deposit.
Financing Contingency: This contingency gives you the right to back out of the transaction if your mortgage approval falls through. You have a specified time period, as stated in the sales agreement, during which you have to obtain a loan that will cover the mortgage.
2. Clear Title
When you buy a home, you "take title" to the property and establish legal ownership - a process that's confirmed by local public land records. As part of the closing process, your mortgage lender will likely require a title search, and you'll need to purchase title insurance to protect you from legal claims against the house.
Sometimes distant relatives - or an ex-spouse - may surface with the claim that they actually own the home, and that the seller had no right to sell it to you in the first place. Clearing title will ensure this doesn't happen.
As the home buyer, you may be entitled to choose the title company, depending on your agreement. You can get recommendations from your Realtor, mortgage lender, and friends - just be sure to check out the license.
3. Get Final Mortgage Approval
Before you can get to the closing table, your home loan must go through the underwriting process. Underwriters are like real estate detectives - it's their job to make sure you have represented yourself and your finances truthfully, and that you haven't made any false or misleading claims on your loan application.
The underwriter - employed by your mortgage lender - will check your credit score, review your home appraisal, and ensure you financial portfolio has remained the same since you were pre-approved for the loan.
Since underwriting typically happens shortly before closing, you don't want to do anything while you're in contract that's going to hurt your credit score. That includes buying a car, boat, furnishings, or other large purchase that has to be financed within 60 days of closing. if you're receiving a gift from someone to purchase, you'll need a gift letter. In our current market, pre-approval is required before we start looking at properties.
4. Obtain Homeowner's Insurance
Homeowner's insurance is required by lenders if a mortgage will be on the property. If paying cash, getting some basic homeowner's insurance coverage might be smart. Buying a home on the Treasure Coast means due diligence. Getting floodplain information is part of the due diligence.
Check to see in what flood zone the property of interest lies. Check what flood zone the property is in for Martin County, Palm Beach County, and Indian River County.
4. Review Your Closing Disclosure
If you're getting a loan, one of the best ways to prepare is to thoroughly review your closing disclosure. This official document outlines your exact mortgage payments, the loan's terms (e.g., the interest rate and duration), and additional fees you'll pay, called closing costs.

Compare your closing disclosure with the loan estimate your lender gave you at the outset. If you spot any discrepancies, ask your lender to explain them.
5. Do A Final Walk-Through
Most sales agreements allow buyers to do a walk-through of the home within 24 hours before closing. During this stage, you're making sure the previous owner has vacated (unless you've allowed a rent-back arrangement in which they can stick around for a period before moving). You're also double checking that the home is in the condition agreed upon in the contract. If your home inspection reveals problems that the sellers had agreed to fix, you'll want to make sure those repairs are made.
6. Bring The Necessary Documents To Closing
Make sure you have the following items when you head to the closing table:
Proof of homeowner's insurance
Copy of your contract with the seller
Your home inspection report
Paperwork the bank required to approve your loan
A government-issued photo ID (Note to newlyweds who just changed their name: The ID needs to match the name that will appear on the property's title and mortgage.
Plan to sign a ton of paperwork. An attorney or settlement agent will guide you through the process. When you're done, you'll collect the keys and you're finally home free!
How much will closing costs be?
While getting closer to looking at properties and making offers, it's normal to wonder how much cash you'll need at closing. Title insurance, homeowner's insurance, taxes, doc stamps and more add up. For an instant estimate of your closing costs CLICK HERE.
* Must request at the signing of the buyer agency agreement