Selling your home!
Receive our FREE Real Estate Guides: Selling For More Guide, Value Guide, and Relocation Guide
Ask Mona Leonard - Stuart FL Area Homes
Selling a Home on the Treasure Coast? Before you do anything call Mona Leonard. By sharing valuable insider secrets for getting more money when you sell your home, the Mona Leonard Group sells homes for more.
We have the know-how you need to sell for more in less time. We want to help you by offering a FREE "selling for more" PDF book. Ask Mona Leonard how get up to 21.6% more for your home. Email mona@monaleonard.com.
Listing your home is only part of the selling process. Let us show you the difference between just listing your home and selling your home for top dollar! If you want to sell your home for the highest price, call the Mona Leonard Group at 772.530.6131.
Stuart Houses For Sale Mona Leonard
Mona Leonard sells for more in less time.
Mona Leonard has never had a listing expire! With her expertise and direct, honest communication, Mona and her team get homes sold and keep you, the customer, informed every step of the way!
Ask Mona Leonard how to net up to 21.6% more when selling!
Selling Homes in Stuart and Martin County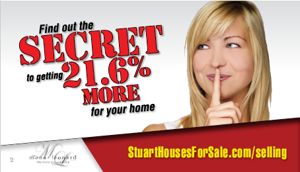 Get our FREE Selling Guide that can net you up to 21.6% more when selling in Stuart and Martin County! Find out the secret to getting 21.6% more for your home.
Are you thinking of Selling? Find your home's value now. It's fast and free.
Find out the value of your home right now by using the power of technology. At StuartHousesForSale.com we have the knowledge and experience you need. Let us help you write your very own seller success story.
Call 772-530-6131 today! Take the first step and get your FREE HOME VALUE INSTANTLY!
Get Our 101 Point Marketing Plan
Stuart Houses For Sale Mona Leonard
Our 101 Point Marketing Plan beats our competition. Our unique selling strategy includes heavy campaigns within social media, email blasts that reach our 10,000+ member database of contacts, and more! When we list your house, we immediately begin marketing strategies that get your house sold.
We don't just advertise your property locally, we take our marketing much further and market internationally! We bring the global market to your front door. We can't wait to show you how it works! Call 772.530.6131 to get started!
How To Seamlessly Sell One Home And Buy Another
About 35% of buyers are selling too. If you're selling and buying at the same time, there are lot of moving parts. Learn how you can seamlessly buy before you sell or buy and sell simultaneously with little effort. Click below.
Are you relocating?
Here's how we can help you buy in our area and sell elsewhere, or sell in our area and buy in another location or state. Click the link below.
Here's what happens when you list with The Mona Leonard Group
We just SOLD another home in 3 days.
Selling Homes In Stuart Mona Leonard
We just sold another home in 3 days! Our client (the seller) and the buyer were excited and happy with the results. It was a perfect match! We have buyers currently looking in the area on stand-by just waiting for the right one to be listed. Yours could be next.
Selling A Home In Martin County?
We Produce HD Video, Drone, Matterport and more
We produce HD quality videos for our listings and utilize the newest technology to showcase your home. This may include drone, 360 video, Matterport, "dollhouse" views and other cutting edge photography that will wow buyers and bring multiple offers to you! Our fresh approach to real estate marketing for our customers includes using Facebook ads, Instagram, Twitter, current database buyers, referrals and more. Our team talks to hundreds of buyers looking for properties just like yours. Our goal is to sell your home for the highest possible price in the current market.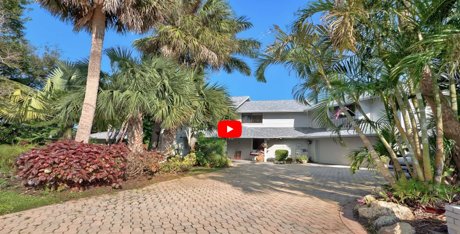 See what's happening in your neighborhood
Create a custom market report to see what's active, under contract, and sold in your neighborhood!
To Get Your FREE VIP Seller Package & All of the Above
Call us Today at 772.530.6131
Easy Exit Listing Guarantee!
Selling Homes In Stuart and Martin County
Ask us about our Easy Exit Listing Agreement. If you request our easy exit agreement you can fire us if we are not doing our job. You can cancel your listing agreement with us at anytime if you're not pleased with our consulting. We will work very hard to get you the best price for your home.
Mona Leonard has NEVER had a listing expire!
That's why we're confident we can sell your home at a great price in a short time frame. However, if for some reason we're not meeting your expectations, you can cancel your agreement with us. We're confident that we'll perform at or beyond your expectations. That's why we can offer such an easy exit strategy for our clients.
Selling Homes In Stuart - Mona Leonard
Here are some of the tech advantages of selling your property with Mona Leonard
Our Virtual Office allows you to see documents you need to review making paperwork a breeze. Our Showing Desk System tracks every showing for our sellers and provides security and the showing feedback you'll need when your house is on the market.
Selling Success Stories From The Mona Leonard Group
With the expertise in valuation, Mona Leonard knows how to price a property correctly and sell it for the highest price possible through marketing, pricing and negotiating strategies, specifically created with your property in mind. Marketing your property properly is key to selling it for the highest amount the market will bear. Once we list your property, I and my team focus on buyers and getting offers.
Did you know over 70% of Realtors don't have a database? At the Mona Leonard Group, we specialize in helping medical professionals, first responders, active and inactive military, find their next home and sell their current property. Providing concierge service to our clients is our #1 goal. As soon as we list your property, we begin reaching out to our database of thousands of buyers to find the right fit.
Whatever your background or profession, you'll receive concierge real estate consulting services from our staff. You'll get a home valuation, searches, a market report and most importantly, the real estate consulting you need to make the right decisions on your real estate goals. This is all free to you provided by the Mona Leonard Group.
How we market and sell your property
SOLD for $41,000 OVER OUR ASKING PRICE
This house is a great example of how Mona Leonard puts her professional skills to work. With amazing marketing and state-of-the-art video, we listed the home and it was under contract in 5 days. By creating a bidding war that increases excitement and moves people to make an offer, Mona sold 71 S Sewall's Point Rd for $41,000 OVER asking price. The photo shows me with the wonderful seller/owners of the property. They're great people.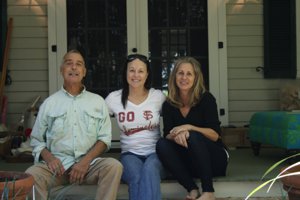 SOLD FOR FULL ASKING PRICE
501 SE Krueger Pkwy Stuart had been listed before. For 6 months, the previous agent was unable to sell this beautifully located waterfront home with tons of amenities. These sellers had already bought a new home and were carrying two mortgages. Mona Leonard's marketing plan generated showings and a FULL PRICE OFFER quickly! Mona negotiated an outstanding purchase for the sellers. The property closed quickly, the sellers were ecstatic, and they were able to move on and enjoy life again!
SOLD QUICKLY USING UNIQUE SELLING STRATEGIES
920 SE Weir St Stuart, an estate property is in one of the most desired neighborhoods in Stuart. Mona Leonard spoke with the seller while the owner was attempting to sell the property herself. It was the seller's Aunts' house and had only one owner since 1958! After showing the owner how working with Mona Leonard would NET HER MORE MONEY, the seller agreed. The property was quickly purchased for all cash with no contingencies. This property closed despite it having cloth wiring from 1958 and an old fuse box! Now the home has been renovated adding value to the property and the neighborhood.
Under contract in 4 days with cash offer for $52k OVER ASKING
The Lalibertys wanted a home with a mother-in-law guest house to move her parents in with them. Her father was in the early stages of dementia and they knew he would require more care. Their "forever home" in Port St. Lucie, FL needed to be sold and their new home was built to perfection near Lakeland. They trusted the Mona Leonard Group to sell their home and in 4 days, we had a cash offer for $52,000 OVER ASKING PRICE. A 12% premium!
UNDER CONTRACT JUST AFTER HURRICANE DORIAN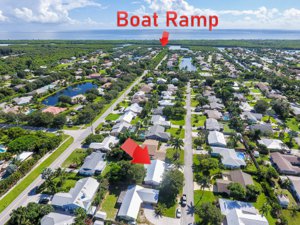 Under contract in just over 2 weeks, in spite of most of the Treasure Coast preparing for near hit Hurricane Dorian. 8021 SE Helen Terr in Hobe Sound had been listed by another agent for months with no offers and little to no activity. The day I listed it, I had my own buyers looking at it. It went under contract with a cash offer.
UNDER CONTRACT IN 13 DAYS ABOVE MARKET VALUE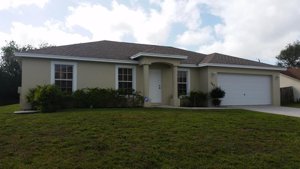 842 SW Haas Ave PSL, owned by a real estate investor, turned out just as Mona Leonard promised. Top dollar in the shortest period of time. This owner had interviewed 4 other agents a year before selling and he decided to list with Mona Leonard because of her integrity. He said, "I knew you would get the job done." This house sold for absolute top of what the market would bear. It sold for more than what comps in the neighborhood showed. In 13 days, the house was under contract with a CASH buyer! Just a few days later, the property had a new happy owner and it freed up funds for the seller to move on to his next real estate investment.
SOLD ABOVE ASKING PRICE IN 9 DAYS
1657 SW Edinburgh Dr PSL, listed for only 9 days, sold above asking price and closed quickly. The Mona Leonard Group knows how to list homes to sell for the best possible price, in the shortest amount of time. This seller wanted to move to Topeka, KS to be closer to family. After the buyer and seller agreed on terms, the seller packed up and moved to Topeka. The seller depended on Mona Leonard to make the transaction smooth, seamless and efficient. This seller was so happy with the results, she now refers others to the Mona Leonard Group for their real estate needs.
Simultaneous Closing
This wonderful client sold his home in Jupiter and bought in Stuart to be closer to family. He loves helping his grandkids and transports them around. Now, he's just a few minutes from their home and schools. He's happy and everything went smooth as silk even though both closings were on the same day! He made our time together so much fun. Now, he's where he wants and needs to be. His daughter, Sarah is on the right. Love these wonderful people!
Making Her Way Back Home
This wonderful client, Patricia, had two homes, one in Florida and one in Virginia. After her husband passed away, she struggled with maintaining two households. At 80+ years old, something had to give.
We put her home in Stuart, FL on the market and it was under contract within days. She was able to simplify her life by selling her Florida home, so she could enjoy her Golden Years with family and friends in Virginia.
Now, she enjoys the holidays with family a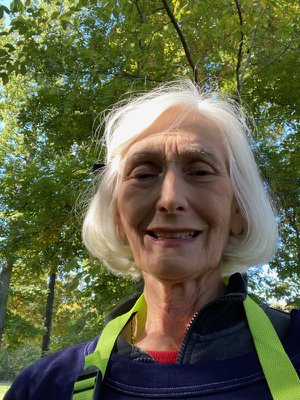 nd Patricia especially loves walking in the woods behind her home and planting gardens year round.
"Thank you, Mona, for helping me in ways I did not imagine when I selected you as my Realtor. You've given valuable information about movers, contractors and other vendors. Your kindness, understanding and friendship has been invaluable during a stressful and difficult time. It's the best thing I ever did.
The words "thank you" underestimate my appreciation for your outstanding service that continues on."
Thank YOU Patricia for trusting me with your real estate needs. Seeing you happy is why I'm a Realtor!
This is her lovely backyard in Virginia. She loves being close to family and taking care of only one house.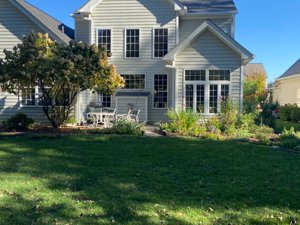 For many years, Kim and I worked together at Martin Memorial Hospital. As a Respiratory Therapist, I worked for over 30 years running the RT departments and arterial blood gas labs.
Kim is a nurse and we always hit it off and had similar interests.
When Kim told me her dad was doing poorly and needed to go into a facility because his care required 24 hour nursing assistance, she said she wanted me to sell his house for the family.
The nursing care is expensive and they wanted to sell it quickly, before accruing more expenses on the property, such as taxes, maintenance and insurance.
We met and talked about the best use of time and money to prepare the house for sale.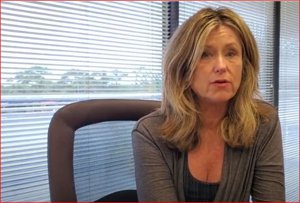 It had been neglected somewhat and needed cleaning, painting and some yard work… including trimming back a huge oak tree in the front yard. We discussed the best use of funds to improve the property before sale.
After we developed a marketing plan and took the proper steps to get the house show ready, we were able to get it sold at a high price!
I was lucky enough to have earned the trust of his daughter, and years later, I've been able to guide this family through a part of life that can be emotional and stressful.
Call 772.530.6131 to get started!